While migrating all Hyper-V virtual machines from an old cluster environment to a new hyper converged system environment I noticed that one of the unix based virtual machines couldn't be backed up anymore. The job simply failed all the time without ever synchronizing.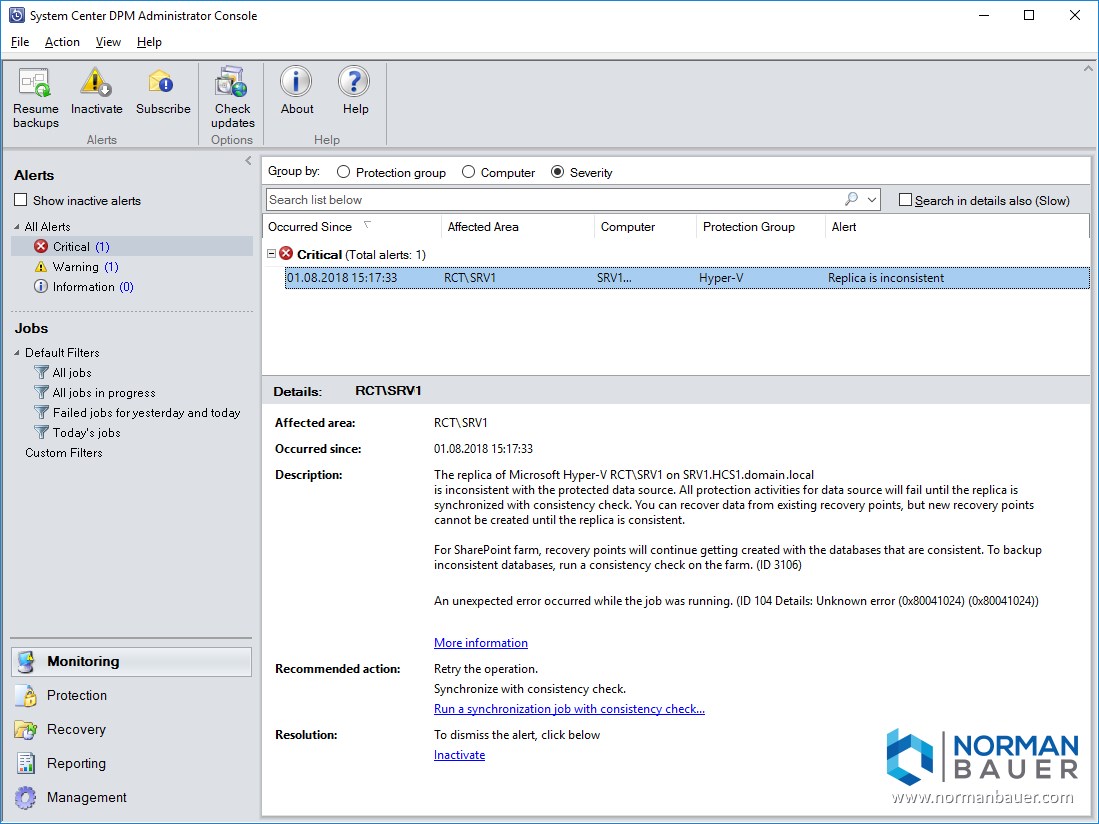 Affected area: RCT\SRV1
Occurred since: 01.08.2018 15:17:33
Description: The replica of Microsoft Hyper-V RCT\SRV1 on SRV1.HCS1.domain.local is inconsistent with the protected data source. All protection activities for data source will fail until the replica is synchronized with consistency check. You can recover data from existing recovery points, but new recovery points cannot be created until the replica is consistent.

For SharePoint farm, recovery points will continue getting created with the databases that are consistent. To backup inconsistent databases, run a consistency check on the farm. (ID 3106)
An unexpected error occurred while the job was running. (ID 104 Details: Unknown error (0x80041024) (0x80041024))
More information
Recommended action:
Retry the operation.
Synchronize with consistency check.
Run a synchronization job with consistency check…
To resolve this issue open the settings of the affected virtual machine in the Hyper-V Console. Under Management go to Integration Services uncheck "Backup (volume shadow copy)". After that, return to Data Protection Manager and perform a consistency check.